Worship in the Sanctuary. We will broadcast the service on Facebook Live! Choir rehearsal returns on Thursday nights at 7pm and we cherish the choir being a part of our worship again. Be sure to Friend Us On Facebook.  
Bern Reformed UCC
Worship Service - Livestream
Worship - 11/28/2021
Skip carousel
We are a welcoming and caring Christian community whose purpose is to share the love of God for all those needing food for body and soul.

UPCOMING FUNDRAISERS & EVENTS

Gift Card Calendars - Drawings Throughout November

Facebook Live - Dec 5 Live Streaming of Worship Service.
Gift Card Orders - Dec 5. Delivery the Following Sunday.
Reading Philharmonic Orchestra - Dec 10 | 7pm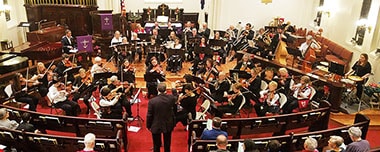 Facebook Live - Dec 12 Live Streaming of Worship Service.

Congregation Meeting - Dec 12 Following Worship.
Wreaths Across America - Dec 18
Christmas Eve Candlelight Communion Service - Dec 24 @ 6:45pm.